| | | | | | | | | | | | | |
| --- | --- | --- | --- | --- | --- | --- | --- | --- | --- | --- | --- | --- |
| العربية | 中文 | English | Français | Español | Русский | | | 日本語 | Deutsch | Português | 한국어 | Italiano |
Dr. Olivier M.J. Crépin-Leblond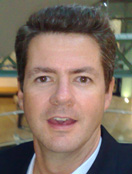 Dr. Olivier M.J. Crépin-Leblond is a French national who has been an Internet user since 1988. He received a B.Eng. Honours degree in Computer Systems and Electronics from King's College, London, UK, in 1990, a Ph.D. in Digital Communications from Imperial College, London, UK, in 1997, and a Specialized Masters Degree in Competitive Intelligence and Knowledge Management from SKEMA Business School (ESC Lille & CERAM) in Nice-Sophia Antipolis, France, in 2007.
Having founded Global Information Highway Ltd in 1995, he has been involved in many Internet projects, several of which enabled Internet connectivity in developing countries. Current interests range from IPv6 deployment, Network Neutrality, Multi-stakeholder Internet Governance and Green Internet to all aspects of Strategy, Intelligence and Knowledge Management in the 21st Century.
Whilst attending all ICANN conferences in person since the Paris (June 2008) meeting, he has taken a keen interest in supporting ICANN's At Large constituency to voice the interests of Internet users worldwide. He was also on the 2010 ICANN Nominating Committee (NOMCOM) and since ICANN Brussels (June 2010), is Secretary of ICANN's European At Large Organisation (EURALO). He became Chair of ALAC, the At Large Advisory Committee, after the end of the ICANN Cartagena meeting in December 2010.
Whilst on the Lead Team of ISOC England, he is also a Member of the Institution of Engineering and Technology (IET) and a Senior Member of the Institute of Electrical and Electronic Engineers (IEEE). Last, but not least, he has been a Network Startup Resource Center (NSRC) affiliate since the early nineties.
Full details available on: http://www.gih.com/ocl.html