Nairobi Social Events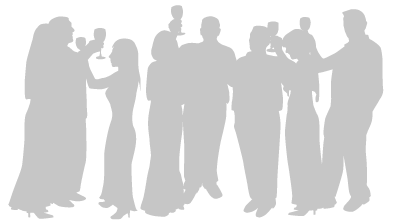 Cyber Bar
Social meeting place to come and discuss the day's events. Internet Café and cash bar.
Grab a cab and come on over!
When: Sunday & Monday evenings from 18:00 - 22:00
Where: Sarova Stanley Hotel, Churchill Ballroom
---
Music Night
Join us for a night of open mic entertainment – and bring your own instruments.
Whether you play the guitar or the sax, the xylophone or the triangle, you are encouraged to add to a tremendous night of fun by packing up your instruments and bringing them with you to ICANN's 37th meeting in Nairobi.
When: Tuesday, 9 March 2010 from 20:30 - 23:30

Where: Sarova Stanley Hotel, Churchill Ballroom
Open Bar. Shuttle transportation to the event.
---
Gala Dinner - Carnivore

The gala dinner by the host country will take place on Wednesday, 10th March 2010 from 1900hrs. at the carnivore restaurant The dress code will be smart casual or national dress.
Invitation cards will be issued to all delegates with their registration packages on arrival. Transport will be provided to all delegates from KICC to the gala dinner and back to their hotels.
About Carnivore Restaurant
The Carnivore is a unique experience. This open-air meat specialty restaurant has become a standard stop on the safari trail. Every type of meat imaginable, including four choices of wild game, is roasted on traditional Maasai swords (skewers) over a huge, visually spectacular charcoal pit that dominates the entrance of the restaurant.
The waiters then carry these swords around the restaurant, carving unlimited amounts of the prime meats onto sizzling, cast iron plates in front of you. A wide selection of salads, vegetable side dishes, and a variety of exotic sauces accompany the meat feast. Dessert and coffee follow this. The full meal including a soup course, is a flat price.
The famous Carnivore Dawa cocktail was introduced to Kenya at the Carnivore. Dawa in Kiswahili means medicine or a health revival potion. The Carnivore "Dawa" is the drink chosen to hydrate, refresh and sharpen the taste buds.
The food details are mouth watering.