23 February 2012
21 February 2012
21 February 2012
20 February 2012
18 February 2012
10 February 2012
10 February 2012
9 February 2012
6 January 2012
20 December 2011
14 December 2011
14 December 2011
14 December 2011
Every significant piece of work that ICANN produces goes through a period of public comment, typically 30 days, so that the broader Internet community has an opportunity to comment. Often one document will go through several stages of review and revision before being finalised. Below are all the comment periods that are currently open.
Closes: 10 February 2012 [23:59 UTC]
Closes: 23 February 2012 [23:59 UTC]
Closes: 27 February 2012 [23:59 UTC]
Closes: 2 March 2012 [23:59 UTC]
Closes: 18 March 2012 [23:59 UTC]
Closes: 18 March 2012 [23:59 UTC]
Closes: 18 March 2012 [23:59 UTC]
Closes: 7 February 2012 Extended to 23 March 2012 [23:59 UTC]
Closes: 25 March 2012 [23:59 UTC]
Closes: 30 March 2012 [23:59 UTC]
Closes: 3 April 2012 [23:59 UTC]
Improved ICANN.ORG to Launch Ahead of Costa Rica Meeting
---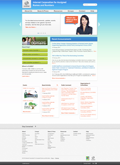 A nine-month project to overhaul our flagship website, ICANN.ORG, will complete another important phase soon, displaying a brand-new look to the ICANN community in time for the ICANN 43 meeting in Costa Rica.
In addition to the new look (see the mock-up of the coming home page), the site's information architecture will be completely reworked. Based on data provided by the ICANN community from 2009 to 2011, and careful reference to site logs, developers determined the most common activities for site users ranging from community insiders to first-time global visitors. The new navigation is redesigned to make their most common tasks easier.
New features coming to ICANN.ORG before mid-March include:
Ability to detect what device a visitor is using (whether a desktop PC, tablet, or mobile phone) and present a view tailored for that device
Continuous feed updates on the home page that display the most recent items opened for public comment, and the latest Board materials
One-click access to any Supporting Organization or Advisory Committee, directly from the home page
More integration of social media, such as the ability to follow ICANN on Twitter with just a click.
Once the redesigned site launches, ICANN's Communications Team will move to the next phase aimed at refreshing content on the site. This final stage will produce an updated glossary and streamline navigation by merging related pages.
ICANN Staff has carefully consulted community input every step of the way, using tools such as a month-long site survey, dozens of in-depth user interviews, and public webinars to gather consensus. The opportunity to comment never closes. When the new site launches, users can send remarks or questions about it to communications@icann.org.
Making IPv6 the New Normal
---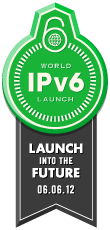 A year ago today ICANN allocated the last five IPv4 address blocks to the five Regional Internet Registries in a ceremony with leaders from the Internet Architecture Board and the Internet Society. The use of the next generation of Internet addressing – IPv6 – has been steadily growing in that year and that's a good thing, because IPv6 is how the Internet will continue to serve as a platform for innovation and economic development.
IPv6 vastly increases the number of available Internet addresses. The architecture of IPv4 allowed for four billion Internet addresses. That's no longer sufficient on a planet of 7 billion humans, where many of those humans have multiple devices attached to the Internet. Every device connected to the Internet needs an IP address, whether it is a smartphone, mail server, laptop or web server.
Almost 6,700 IPv6 networks were publicly routed on the Internet in January 2012, and more are expected in the months leading up to World IPv6 Launch on 6 June 2012. On that day, Internet service providers, web companies and home networking equipment manufacturers around the world are asked to permanently enable IPv6.
More Information
Reduce "Unreachable" Whois Registrations By 50% In 1 Year?
---
Review Team Asks for Community Comment on Draft Recommendations that Could Bring Big Changes to Whois
Whois allows you to look up the name and contact information of whoever operates any website domain – or at least, it should. But it isn't always accurate. In some cases, Whois contact information is patently false, listing as website operators Osama bin Laden, God, and Sherlock Holmes.
As part of ICANN's Affirmation of Commitments responsibilities, Whois policy recently underwent extensive review by an independent team comprised of representatives from across the ICANN constituencies, a law enforcement representative, and two independent experts. The Whois Policy Review Team's scope was to "review the extent to which ICANN's Whois policy and its implementation are effective, meet the legitimate needs of law enforcement, and promote consumer trust."
The team has posted a draft of their Final Report [PDF, 1.04 MB] for public comment until 18 March 2012. Comprehensive and understandable, the report lays out systematically what the team found lacking with Whois policy and what they think should be done about it.
New gTLDs: What to Expect in 2012
---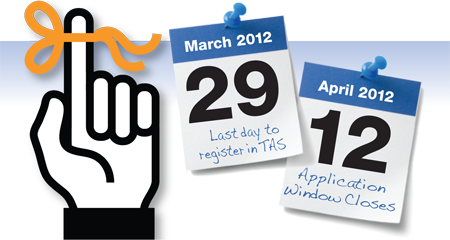 Tremendous anticipation, planning, and work drove toward 12 January, 2012, the day ICANN began accepting applications for new gTLDs. Whether you've applied or not, your next question might be: "It's after 12 January. What happens next?"
Organizations who choose to apply to operate a top-level domain have merely begun a journey that will most likely carry them into 2013. If you're curious about the next phases of ICANN's New gTLD Program, here are highlights of what to expect.
29 March: Registration Closes
In the online TLD Application System (TAS), an applicant must first register, and then apply. 29 March 2012 is the last date for new user registrations, to meet the 12 April 2012 application deadline. This date is important as there are various processing requirements both in TAS and in the automated clearing houses that enable international financial transactions.