Kevin Wilson, Chief Financial Officer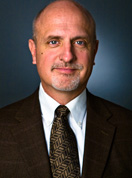 Kevin Wilson became the Chief Financial Officer of ICANN in June 2007. As CFO, Kevin leads all financial aspects of ICANN including accounting, budgeting, financial analysis, financial compliance, procurement, and financial strategy.
Kevin has had 25 years of experience in various finance and accounting capacities for a number of organizations and industries including not-for-profit social services, internet start-up, technology manufacturing, construction, real estate, and consulting. Kevin earned his Certified Public Accountant (CPA) license while working for a public accounting firm that is now part of Ernst and Young. Kevin began his working career in the US Peace Corps in South Korea. He was graduated with a Masters of Business Administration (MBA) in finance from UCLA, and a AB degree in Human Biology from Stanford University.
Kevin is the proud father of a beautiful and smart 12 year old daughter.