Maria Farrell, Director, Information Coordination Unit, ICANN Corporate Affairs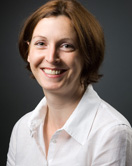 Maria Farrell is an Irish national and studied History and Politics at University College Dublin (1990–1994) and worked in film and television production in Ireland and the UK for four years. She received an MA in Interactive Media from the Dublin Institute of Technology in 1999 and an MSc in Government from the London School of Economics in 2000. Maria joined ICANN in February 2005. While working as ICANN's GNSO Policy Officer, Maria earned an MBA part-time at the Vlerick Leuven Gent Management School in Belgium.
In her prior career, Maria was Policy Manager for E-Business, IT and Telecoms at the International Chamber of Commerce in Paris from 2002 to 2004. Prior to this, she worked in London as Policy Executive on Electronic Law at the Law Society of England and Wales, and Policy Adviser on E-Business for the Confederation of British Industry.