Venue & Hotels
---

THE VENUE


---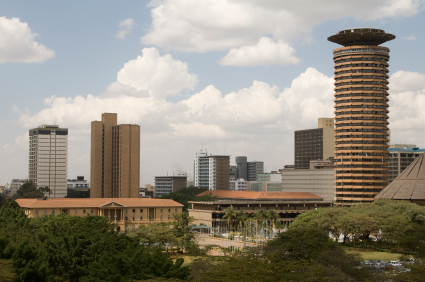 The Kenyatta International Conference Centre
Harambee Avenue, P.O. Box 30746-00100
NAIROBI
tel +254 20 2247247 fax +254 20 310223
The venue of the meeting will be Kenyatta International Conference Centre (KICC) which is located in the heart of the city and a walking distance from a number of hotels, restaurants, parks, theatres, transport and other facilities thus making it the premier choice for international conferences, exhibitions and trade fairs.
KICC has been an icon and landmark in Kenya and the rest of the eastern and central Africa from time in memorial. KICC boasts of being an excellent facility in conference tourism.
With its central location in the city centre, KICC is easy to access. It has the capacity to hold both large and small events, indoor and outdoor with rooms that have excellent ambience, cleanliness and air conditioning.
---

HOTELS


---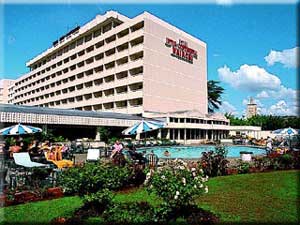 InterContinental Nairobi ★★★★★
City Hall Way, P O Box 30353, Nairobi, 00200 City Square, Kenya
tel +254 (0)20 32 00 000 fax +254 20 32 00 030
Reservations: +254 20 3200214
CLICK HERE TO BOOK ONLINE NOW! (Booking Deadline: 31 January 2010)
ICANN Group Rates: Single/Double Deluxe room $295 USD
*Rates exclusive of taxes and service charges. Rates available 3-16 March, 2010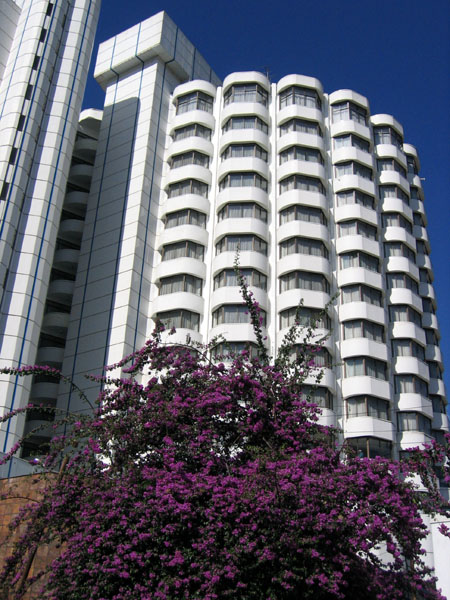 Nairobi Safari Club ★★★★★
Koinange Street / University Way, Nairobi, Kenya
tel +254 (0)20 2821000 fax +254 (0)20 2224625
email reservations or questions to: Florence Marangu, florencemarangu@nairobisafariclub.com or Rogers Asiligwa, rogersja@nairobisafariclub.com
CLICK HERE TO BOOK ONLINE NOW!

When booking your reservation please indicate that you will be attending the ICANN CONGRESS.
ICANN Group Rates: Single Suite $200 USD, Double or Twin Suite $230 USD, Triple Suite $350 USD, Presidential Suite $1000 USD
*Rates include breakfast, tax and internet services. Complimentary use of the fully equipped Gym, Steam Bath, Sauna and an Outdoor Heated Swimming Pool

The 5-Star Nairobi Safari Club is Kenya's only all suite hotel, offering luxury accommodation to Business visitors, Safari Adventurers and Conference Delegates. Established in 1984 as an exclusive members-only Club, it was repositioned in 2001 as a fully fledged five star hotel opening its doors to the public so as to compete favorable with other Hotels of its status. The Club is conveniently located within the Central Business District and only 5 minutes walk from the Kenyatta International Conference Centre. The Accommodation Suite amenities include High Speed internet connectivity, a personal bar, Digital Satellite Television, direct dial telephones via ISDN, GSM and VOIP.
The Club is an ideal starting point for safaris and other places of tourist interest. The Hotel is also a popular venue for international meetings and conferences with modern facilities that can accommodate up to 300 people. The Hotel offers both local and International Cuisine to suit every Customer.

The Hilton Nairobi ★★★★★
Mama Ngina Street, Nairobi, Kenya
tel +254 (0)2 334000
*ICANN Group Rates will be posted for the Hilton Nairobi in the coming days.
Laico Grand Regency Hotel ★★★★★
Uhuru Highway, Nairobi, Kenya
tel +254 (0)020 2211199
Nairobi Serena Hotel ★★★★★
Kenyatta Avenue Nairobi, Nairobi, 00100 Kenya
tel +254 (0)20 22822000
Norfolk Fairmont ★★★★★
Harry Thuku Rd, Nairobi, Kenya
tel +254 (0)20 233 7221
Sarova Stanley ★★★★★
Kimathi Avenue, P.O Box 30680, Kenyatta Avenue, Nairobi, Kenya
tel +254 (0)20 228830