View analytic
Welcome and Multi-Stakeholder Ethos Award Presentation
Feedback form is now closed.
---
Staff Leader & Facilitator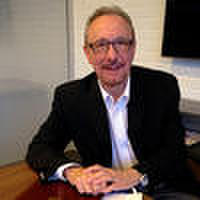 Senior Vice President, Policy Development Support And General Manager, ICANN Regional Headquarters - Istanbul, ICANN
David Olive joined ICANN in February 2010 to lead its Policy Development Support team following 20 years as a corporate executive and leader in ICT public policy formation. ICANN coordinates the Internet domain name system (DNS) to ensure that the Internet is secure, stable a...
Read More →
---