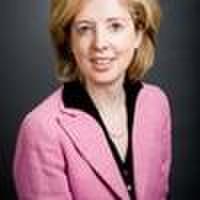 Heidi Ullrich
ICANN
VP, Policy Development and At-Large Relations
Los Angeles, CA


https://icann.org/
Dr. Heidi Ullrich is VP, Policy Development and At-Large Relations and Team Leader of the staff that provide the policy advice development support for the At-Large Advisory Committee (ALAC) and the At-Large community which represent the views of Individual Internet Users engaged in ICANN. She joined ICANN in December 2008.
In addition to supporting the At-Large community, Heidi has worked with the ICANN Academy organizers to implement the successful Leadership Program since 2013 and the new Chairing Skills Facilitation Program.
Heidi has over 15 years of experience working with global non-governmental organizations in program management and policy coordination positions. In these positions, she helped to strengthen the participation of trade-related and consumer stakeholder groups in negotiations at the domestic, regional, and international levels.
Heidi previously served as a lecturer at the London School of Economics, where she also received her PhD, as well as the University of Southampton. Her research and teaching covered international political economy, economic diplomacy and US and EU public policy. Heidi has participated in various international research projects, including a study on civil society and accountable global governance. Heidi also served as a policy analyst with the University of Toronto's G8 Research Group between 1998 and 2005 including attending the annual G8 Summits.
She is currently working toward a Certificate in Global Management at INSEAD.
Heidi is based in Southern California.