Welcome to the July issue of ICANN's magazine. Each issue covers the latest news and events, plus outlines how you can interact with the organization.
No matter which part of ICANN and its work you are interested in, this magazine aims to act as an entry point, and hopefully also make you more aware of the other activities that the organization carries out every month.
ICANN makes decisions that directly affect all those that use the Internet, whether governments, businesses or individual Net users.
We help coordinate the names and numbers that are vital to producing one globally interoperable Internet. Our decision-making processes are open to all and we welcome all those equally passionate about how the Internet evolves.
Links
Policy Update
Policy highlights this month include:
IDN ccTLDs
The working group on IDN country code top level domains (IDNC WG) concluded its work and submitted a final report to the Board on feasible methods for timely introduction of a limited number of IDN ccTLDs - the "fast-track". That report is out for public comment until 15 August.
At the Paris meeting, the Board directed Staff to start work on implementation issues in consultation with relevant stakeholders, and submit a detailed implementation report in advance of the November meeting in Cairo.
---
Domain front running
Research is currently being done on the practice of domain name front running (also known as domain reservation, cart-hold or cart-reserve) whereby a registrar uses insider information to register domains for the purpose of re-selling them or earning revenue via ads placed on the domain's landing page.
When that research is completed, a drafting team will produce a report for the GNSO Council with recommendations for how to proceed. At the Paris meeting, the ccNSO Council also asked for a high–level overview on front-running to be prepared to aid its discussions.
---
Domain tasting
At the recent Paris meeting, the Board approved a GNSO Council recommendation to curb abuse of the "add grace period" (AGP) for domain tasting, and also approved the draft budget for the next financial year which includes language to curb domain tasting.
Staff is developing a detailed implementation plan for modifications to the AGP that will be put out for community review.
---
Anti-phishing
There have been two recent reports in the practice of phishing, defined as: criminal and fraudulent attempts to acquire sensitive private information by masquerading as trustworthy entities in an electronic communication.
The Security and Stability Advisory Committee (SSAC) has produced a "Registrar Impersonation in Phishing Attacks" document, reviewed by the registrar community. And a report by the Anti Phishing Working Group (APWG) provides valuable insight into the issue. The SSAC has also produced a preliminary advisory on the related issue of DNS Response Modification.
---
Inter-registrar transfer policy
The Inter-Registrar Transfer Policy (ITFP) is being reviewed with regard to its reasons for denying a transfer. There are nine listed reasons and a GNSO drafting group reviewed them, identifying a number of policy issues for discussion. The GNSO Council resolved to post the proposals for transfer denial reasons #8 and #9 for public comments, and deferred a further two (#5 and #7) to be handled in a future transfer policy development process.
A charter for a new working group is being developed to deal with a set of three new ITFP issues: the potential exchange of registrant email information between registrars; the potential for including new forms of electronic authentication to verify transfer requests and avoid "spoofing"; and to consider whether the IRTP should include provisions for "partial bulk transfers" between registrars.
---
To view more in-depth information on each of these issues plus:
GNSO improvements
ccNSO improvements
Whois
Fast Flux hosting
ICANN's geographic regions
Global policy proposals for ASNs and IPv4
ALAC elections
Please review the July Policy Update.
ICANN Board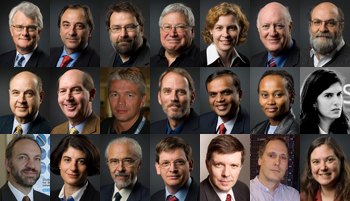 Recent Board meetings
The Board met most recently at the Paris meeting on 26 June. Prior to that they met on 29 May. The next meeting is on 31 July.
Each Board meeting is preceded by at least a week by a meeting of the Board's Executive Committee which decides the agenda.
Resolutions of the most recent meeting can be found here, and a full transcript of the meeting is also online on the Paris meeting website. Highlights include:
Approval of the new gTLD policy recommendations
Requesting an implementation plan for "fast track" country-code IDNs
Adoption of a domain tasting measure
Approval of the 2008-09 budget
Movement on a number of independent reviews
A formal start on the Improving Institutional Confidence consultation
Decision to host the March 2009 meeting in Mexico City
Approval of an At Large Summit
---
Preliminary minutes for the 29 May meeting can be found here. Highlights include:
A discussion about reforming ICANN meetings
An update from the Board finance committee
A discussion on the independent review process and the use of working groups
The new gTLD process being confirmed as implementable
Reflections on changes to the GNSO Council structure
Update on changes to the Registrar Accreditation Agreement
An update on the possible allocation of single-letter domains
---
The agenda for the 31 July meeting will be posted online on Thursday 24 July.
---
You can view all past, current and future Board meetings, along with minutes and agenda on one webpage on the ICANN website at http://www.icann.org/minutes/.
Compliance
---
Semi-annual report
The contractual compliance will shortly release its semi-annual report in place of a July newsletter.
You will be able to view it on the main compliance webpage: http://www.icann.org/en/compliance/
---
June newsletter
The highlights of the June newsletter are given below:
---
UDRP non-compliance
A notice of breach was sent to registrar Red Register to failing to respond to requests that it follow a UDRP decision by the National Arbitration Forum.
ICANN receives two main UDRP-related complaints: registrar failure to verify (this is the process UDRP service providers use to obtain information from registrars that is necessary to initiate an arbitration proceeding) and registrar failure to implement decisions. A failure to implement decision is by far the largest category, accounting for 83 percent of these sort of complaints.
---
Whois inaccuracy reports
ICANN has been running an investigation in whois accuracy which checks whether registrars are taking action in response to the Whois Data Problem Report System (WDPRS). This work is ongoing and ICANN is also working with an organization that has conducted similar survey studies in the past to provide advice and possibly provide consultation services.
On the same theme, a number of articles in the press identified ten registrars as being "the most favored by spammers". ICANN can confirm all those named have received notices from ICANN with respect to Whois accuracy.
---
Why domain issues are not always compliance issues
When issues such as front-running, fast flux, or domain name tasting appear, it is often asked what the contractual compliance department is doing about it. The reality is that the contractual compliance is restricted to what is contained in the contract that ICANN has with registrars - the Registrar Accreditation Agreement (RAA), which was first formed in 2001.
Many of the issues that that the ICANN community is currently grappling with were not contemplated when the RAA was written. Moreover, the parties engaged in some of the new practices that the ICANN community is studying do not involve the actions of contracted parties (registrars or registries) exclusively. Hence, the RAA and the registry agreements do not always provide neat solutions to current issues.
---
To view more in-depth information on compliance issues, please review the June Compliance newsletter.
Paris meeting
Briefing note
ICANN held its 32nd International Public Meeting in Paris between 22-26 June.
For those interested in a full archive of meetings, including presentations, transcripts, videos and agendas is available on the dedicated Paris meeting website: http://par.icann.org.
We also have, for the first time, an edited highlights video archive of some of the meetings at http://par.icann.org/en/video.
As with previous meetings, ICANN has produced a "briefing note" outlining simply and concisely what happened at the Paris meeting. You can read that in full on the Paris site at http://par.icann.org/briefing-note.
Here are some quick highlights:
New gTLDs took a significant step forward with Board approval of the policy recommendations for the top-level domains. The topic also received widespread and worldwide coverage in the media.
The first IDNs also moved closer to reality with the Board and community accepting a report by the IDNC WG on the so-called "fast track".
The Improving Institutional Confidence consultation which will review possible changes to ICANN itself (in preparation for completion of the Joint Project Agreement) was launched.
A number of independent reviews moved forward, including a review of the Board itself
IPv6 was tackled in a number of different ways and fora
ICANN held its first "business access agenda" aimed at involving business more in ICANN's work
Cairo meeting
The next ICANN meeting will be held in Cairo between 2-7 November 2008.
The meeting website has already gone live at: http://القاهرة.icann.org/.
Or, for those of you less fluent in Arabic script, at http://cai.icann.org.
The website enables you to register for the meeting, as well as book hotel rooms at a special group price.
It also contains some information about Cairo itself and a guide to visa regulations.
Participation
Public comment
As ever around a main meeting, there are a huge number of public comment periods currently open.
Some were opened to give the community a chance to review and respond to them at the Paris meeting, and some have come about following work that was finalized at Paris and so has been put out for review.
Those open, as of Tuesday 22 July, include:
Proposed RAA changes. The last step in this particular review of a fundamental contract. Closes 4 Aug.
Fast Track IDNs. The final report from the IDNC Working Group - a vital stepping stone in making IDNs a reality. Closes 15 Aug.
Others:
---
The public comment periods opened and closed since the last magazine:
---
Blog
Many of the blog posts over the past months have concerned the Paris meeting.
A video welcoming people to the meeting; a post covering efforts to get business to the meeting; the promise of a daily newsletter in the local language; and finally the Paris meeting briefing note.
In between there has been some useful information about progression with IDNs - including the addition of Urdu and Thai in tests, and an explanation of some of the politics surrounding them.
There is also a short video outlining ICANN's efforts to cross language barriers through transcription software. Oh, and a question on US quiz Jeopardy.
---
More details on participating with ICANN can be found at: http://icann.org/participate/
Announcements
The following announcements were made in the past month:
Jul 08
11 Jun: RSSAC independent evaluator sought
3 Jun : Security threat response
Jun 08
26 Jun: Biggest Expansion in gTLDs Approved for Implementation

25 Jun:
18 Jun: Apply to become the next NomCom Chair
---
A full list of announcements is available online at: http://www.icann.org/announcements/
What Does ICANN Do?
To reach another person on the Internet you have to type an address into your computer - a name or a number. That address has to be unique so computers know where to find each other. ICANN coordinates these unique identifiers across the world. Without that coordination we wouldn't have one global Internet.
ICANN was formed in 1998. It is a not-for-profit partnership of people from all over the world dedicated to keeping the Internet secure, stable and interoperable. It promotes competition and develops policy on the Internet's unique identifiers.

ICANN doesn't control content on the Internet. It cannot stop spam and it doesn't deal with access to the Internet. But through its coordination role of the Internet's naming system, it does have an important impact on the expansion and evolution of the Internet.
Interview with CEO Paul Twomey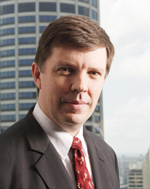 After the focussed attention of the Paris meeting, ICANN's President and CEO reflects on the broader issues facing ICANN and the Internet.
What do you do when not at meetings?
Well, it involves alot of travel. I've been talking to dispute resolution people in Europe and North America; I've attended security meetings in Europe and Asia; and I've given presentations on the multi-stakeholder model in Tokyo and Dubai.
---
What different perspectives on ICANN and the Internet have you picked up?
At the GIIC [Global Information Infrastructure Commission], they were very interested in eco-issues and reducing energy consumption. They were very interested in how a ubiquitous network could help monitor energy usage, and in that sense deploying IPv6 was very important to them to support remote monitoring.
I was quite taken with the passion with which Japanese ministers and the heads of these infrastructure companies talked about this ubiquitous Internet infrastructure.
There is also another common theme, and that is security and stability of this network. A number of governments from Canada to Russia to Egypt and Japan have sought to be reassured that the Internet community is taking the right steps to ensure the Internet's continued stability and security. When it comes to that issue, the role of ccTLDs and registries and registrars is not an important distinction - they see them all as a group and what to know what we are doing to keep up our side of things.
---
And on precise ICANN issues ?
Well, there is lots of interest in new gTLDs, of course, as well as IDNs. The Paris meeting was an extremely important one in that respect - because of the detail and the substance, especially in new gTLDs but also with the fact that IDNs have really progressed. Alot of work has gone into that and it's a pleasure to share it with the community.
---
There is of course the issue of ICANN itself...
Yes, the PSC [President's Strategy Committee] extensively reviewed all the responses to the JPA Midterm Review, and all the responses to its own consultations over the years and drew up three documents which we outlined at Paris.
They are intended to create the framework for the consultation, reflecting back the views of the community. We are running that consultation until November and so I look forward to seeing the comments and feedback we receive.
[The documents are out for a first period of review until 31 July - see the Participation section.]
---