Tutorial: IPv6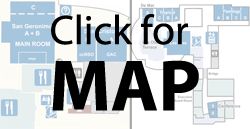 What it is:
This session is a 90 minute panel discussion focusing on the issues involved in deploying IPv6 on a network that was designed for IPv4. Although IPv6 is very similar to IPv4, there are enough differences that's it's necessary to ensure many components on deployed networks will be able to handle IPv6 as well as IPv4.
Why it's important:
Because IP addresses are the identifiers that all computers use when connecting to the Internet, IPv6 deployment will affect anyone using Internet connected systems. Within just a few years, all the available IPv4 address space will have been allocated to RIRs and then on to ISPs and other networks. Continued network growth will only be possible by using IPv6 address space or losing access to many Internet services and content. Network operators need to make sure they are ready for the challenges ahead.
Who should attend:
This session should be interesting to anyone interested in continued growth in IP networking, whether that is in a domestic, enterprise or service provider environment.