Workshop: Internet Governance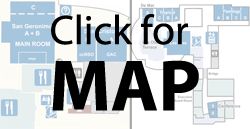 What it is:
A meeting to discuss the upcoming Internet Governance Forum (IGF) in Rio de Janeiro in November - in particular the role that ICANN expects to play in a first-day discussion of "critical Internet resources" and a number of workshops that ICANN wishes to run with the involvement of the community.
Why it's important:
The IGF is a large meeting of governments, business and civil society that come together to discuss Internet issues. This meeting will help ICANN make decisions about what it should do at the IGF.
Who should attend:
All those interested in the global policy aspects of ICANN's role and wider Internet governance issues.
Agenda details :
Internet Governance
Critical Internet Resources – ICANN's Role
12.15 - 13.15
Moderator: Markus Kummer
Introduction -- Setting the Scene of the Second IGF meeting -- Markus Kummer
Observations from the Hosts -- José Victor Hansem (Brazil)
Broad Overview of critical Internet resources -- Vint Cerf
IP addressing: IPv4 and migration to IPv6 -- Raul Echeberria, LACNIC
Security -- issues of relevance for ccTLDs -- Chris Disspain
ALAC perspective -- Jacqueline Morris
Discussion / Q/A