GNSO Public Forum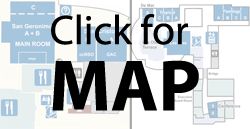 What it is:
This public forum, which is organized by the Generic Names Supporting Organization (GNSO) and is open to all interested individuals, provides the broad community with an opportunity for an in-depth discussion about the GNSO's Draft Final Report on the Introduction of New Top Level Domains (new TLDs).
Why it's important:
This forum enables stakeholders to provide input on the Committee's proposals for the selection criteria, allocation methods, contractual conditions, and other elements that should be used as part of the process for introducing new TLDs.
Who should attend:
All individuals interested in the future of new Top Level Domains.