ccNSO Members Meeting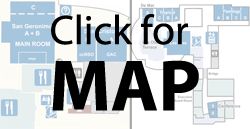 What it is:
The Country-Code Names Supporting Organization (ccNSO), the ccNSO's representative decision-making body which helps develop policy for country code top-level domains (ccTLDs), convenes both a members meeting and a Council meeting in San Juan.
Why it's important:
The Council and members will consider Internationalised Domain Name ccTLDs, the ICANN regions, Registry failover issues, DNSSEC and a number of other issues affecting a cross-section of the world's country codes.
Who should attend:
Anyone with an interest in ccTLD issues specifically, and the domain name system in general, including registrars, registries, businesses, Internet service providers, Internet users, and government representatives.
Agenda details :
09.00 – 09.45 ICANN update Vint Cerf, Paul Twomey
09.45 – 10.30 IANA update Kim Davies
10.30 – 10.45 Registry Failover Patrick Jones
10.45 – 11.00 BREAK
11.00 – 11.30 AntiPhishing Rod Rasmussen, AntiPhishing Working Group
11.30 – 12.30 Regions Working Group Paper David Archbold
12.30 – 13.00 Presentation from Puerto Rico Business Community
13.00 – 14.00 LUNCH sponsored by Puerto Rico Business Community
14.00 – 14.45 DNSSec – Signing the Root, Jim Reid, RIPE community & DNS WG Chair
14.45 – 15.30 ccNSO Membership, Lesley Cowley
15.30 – 16.00 Discussion on ALAC meeting session, Siavash Shahshahani
16.00 – 16.30 ccNSO Website update Bart Boswinkel