GNSO Council Meeting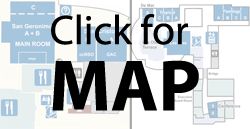 What it is:
The Generic Names Supporting Organization (GNSO) Council, the GNSO's representative decision-making body which helps develop policy for generic top-level domains (gTLDs), convenes in San Juan.
Why it's important:
The Council will consider policy for the introduction of new domain names (gTLDs), changes to rules governing personal data in WHOIS databases, the GNSO improvement process, the contractual conditions policy development process as well as other important issues.
Who should attend:
Anyone with an interest in gTLD issues specifically, and the domain name system in general, including registrars, gTLD registries, businesses, Internet service providers, Internet users, and government representatives.