NCUC/At-Large - gTLDs - Freedom of Expression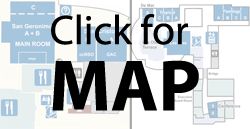 What it is:
Civil society's /"Keep the Core Neutral"/ workshop will explore freedom of expression issues in the policy development process to introduce new generic top-level domains (gTLDS) As the ICANN community debates policy options to allow new top-level domains, it must consider important issues that impact what ideas may be expressed in a domain name. The workshop aims to provide a public discussion point in the ICANN policy development process for new top-level domains.
Why it's important:
The right of individuals to express their ideas in cyberspace, particularly at the top-level of the Internet hierarchy is at stake. Pressure from governments to prevent the registration of certain domain names grows stronger, while many wish to keep the technical infrastructure neutral from national policy debates. The final policy selected by the ICANN Board will affect every person who wishes to use a new top-level domain, so the impact is global in scope.
Who should attend:
The workshop is open to the public. Anyone in the ICANN community who is interested in discussing freedom of expression issues related to generic top-level domians (gTLDs) should attend.
Agenda details :
The workshop will address new gtld policy issues such as:
should ICANN remain content neutral in national policy debates when evaluating applications for domains?
how can ICANN protect freedom of expression rights in domain name policy?
what is the proper role for governments in approving or rejecting top-level domains?
what is the appropriate balance between trademarks and free expression rights in domain names?
who should decide which ideas are too controversial to be allowed in a top-level domain?
how to balance competing rights to use the same words in domain names?
should trademark owners be given prior registration privileges before other rights holders?
should a controversial domain name be rejected or delayed
Workshop Speakers:
Joi Ito, ICANN board member and Creative Commons board member
Christine Haight Farley, Law professor at American University
Michael Palage, Attorney and ex-board member of ICANN
Milton Mueller, Chairman of ICANN's Non-Commercial Users Constituency, professor at Syracuse University and founding partner of Internet Governance Project
TBC
Workshop organized by ICANN's Non-Commercial Users Constituency (NCUC)
Website for the civil society workshop: