Geeks and Greeks: A Dialogue on Technology, Policy and the Internet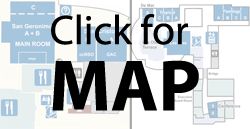 Note: A 40 person bus departing 1300 will provide transport from the event to the law school.
Room:
Room L-2 The University of Puerto Rico Law School, Río Piedras
What it is:
Format - Presentations with Question and Answer
Why it's important:
Vint Cerf and Paul Twomey will engage the audience in a discussion on some of the key global challenges facing the Internet and how engineers and policy makers can collaborate to resolve them.
Who should attend:
This meeting is for the public, students and anyone interested in understanding how global politics, economics and Internet technologies interact.