ICANN Fellowship Participants Meeting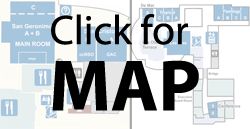 What it is:
Overview of the days events and presentations from ICANN staff and meeting participants.
Why it's important:
This daily session will provide a brainstorming and dialogue space for fellows to consider the day's events and learn more about ICANN issues.
Who should attend:
ICANN fellows and those interest in meeting them.