SSAC Open Meeting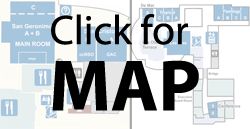 What it is:
This session is the public presentation of the work of the Security and Stability Advisory Committee (SSAC).
Why it's important:
1) Conclusive results answering the question of whether or not spammers collect email addresses using the WHOIS service will be presented. In addition, the utility of various measures offered by registries and registrars to protect registrants from email abuse were tested. 2) A summary of the DDoS attacks on Estonia's Internet Infrastructure will be presented. 3) A progress report of SSAC's IDN study begun in February 2007 will be presented.
Who should attend:
Any one with an interest in the security and stability issues of the Internet's naming and address allocation systems.