GNSO Working Group: Protecting the Rights of Others
in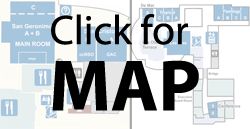 What it is:
The Protecting the Rights of Others Working Group has completed its examination of rights protection mechanisms which may be part of a new top-level domain application process. The work is going to be considered by the GNSO Committee on New Top-Level Domains.
Why it's important:
The implementation of an ongoing process for accepting new TLD applications is a central part of ICANN's mission. The PRO WG has produced detailed suggestions that may have a bearing on the approach taken to establishing new registry operations.
Who should attend:
Anyone interested in rights holder protection mechanisms and freedom of expression issues.