Reserved Names Working Group
in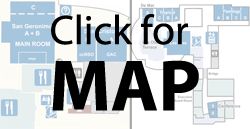 What it is:
The Reserved Names Working Group has completed its examination of a wide range of reserved name issues which may be part of a new top-level domain application process. The work is going to be considered by the GNSO Committee on New Top-Level Domains.
Why it's important:
The reservation of names from registration as new TLD strings and at the second and lower levels of new domains is an important policy and contractual condition for potential new registry operators. The Committee is considering the results of the Working Group which may be included in the policy recommendations for new TLDs.
Who should attend:
Anyone interested new top level domain policy issues.