Workshop: Accountability and Transparency Management Operating Principles Consultations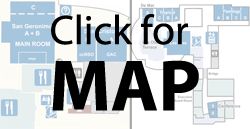 What it is:
An open, structured discussion about the draft management operating principles that ICANN has produced in order to improve the transparency and accountability of the organisation.
Why it's important:
The draft principles are a significant step forward for ICANN in terms of telling the community how it is transparent and accountable as well as suggestions for future implementation. The principles put down on paper, often for the first time, ICANN's approach to its work. These include several new elements such as: an information disclosure policy; a translation policy; and a participation policy.
Who should attend:
Anyone interested in the functioning of ICANN as an organisation.