ICANN Registry Proposal


Registry Operator's Proposal - BUSINESS CAPABILITIES AND PLAN

D13.1.1. Company information. Date of formation, legal status, primary location, size of staff, formal alliances, references, corporate or other structure, ownership structure.

Date of Formation:

November 1, 1985.

Legal Status:

Delaware Corporation

Primary Location:

19950 Mariner Avenue
Torrance, CA 90503

Staff:

207

Alliances:

WebVision is very focused on quality and "best-of-breed" solutions. We have partnerships with leading and proven players in the advanced IP services industry, such as:
Sun (Enterprise Class Systems)
EMC (Storage)
Oracle (Oracle Database)
Microsoft (NT Operating System, MS Exchange, MS SQL Server)
IBM (EJB Servers and DB2 Database)
ADIC (Any Media Library Tape Backup Systems and Vaults)
Cisco (Routers and Switches)
Lucent (Routers and Switches)
Arrowpoint (Load Balancing Devices)
Cacheflow (Web Content Cache Devices)
F5 (3DNS Load Balancing Devices)
UniSys (Systems)
Peregrine (Problems Management and Customer Support Systems)
Compaq (Enterprise Class Servers)
Legato (Tape Backup Software)
BEA Systems (Java Tools and EJB Servers)
Desktalk (Trending and Proactive Support Software)
Intrustion Detection Systems (IDS) (Security Software)
These companies are leaders in their respective fields. For example, with EMC as our partner for the storage devices, WebVision is offering storage on demand and remote storage facilities for redundancy and business continuity needs. Our Storage Area Network (SAN) spans multiple data centers so our customer in any one location can backup and access data from another geographically distant location. It provides a high-speed storage network that is not only extremely scalable but is designed for uncompromising availability. WebVision has a relationship with Cisco for their expertise in routers and switches for IP routing, ATM (Asynchronous Transfer Mode) and MPLS (Multi-Protocol Label Switching) pieces of our infrastructure and platform. The company works very closely with F5, Cacheflow and Arrowpoint for their caching and load balancing products.
Another partnership WebVision has is with a company called "InterNap". With this partnership we basically "compress" the Internet by shortening the number of hop's to the destination servers. Combining this service with our caching and load-balancing services is a powerful proposition.
By being selective in our partnerships, we have been able to architect our Data Centers and MPLS network as well as our e-Commerce software components to be compelling but yet on the safe-edge.
The three major trends other than the obvious that are influencing our partner selection and our focus on engineered solutions are first, the increased demand for bandwidth, secondly, the componentization of software, or rather the maturity and simplification of software standards to build components that are re-usable in developing business software and applications quickly, and thirdly, the emergence of IP as the Optical Transport on the major backbones, especially MPLS (Multi-Protocol Label Switching) and VPN's (Virtual Private Networks) to allow clients to use our data center as if it was their own private data center. Notice that 90% of WebVision's partnerships fit into one of the three trends that are prevailing in IT and Global communications infrastructures.
A basic summary of relationships follows. Almost all of these vendors have committed to help us ramp up our business in one form or another through referrals, joint marketing, PR, press-releases etc.
ArrowPoint (now owned by Cisco) - WebVision has partnered with ArrowPoint in utilizing its Communications' intelligent Web switches and related software. These devices route incoming requests to optimize content delivery and give security protection to Internet service providers, e-commerce sites, application service providers, and other online businesses. Its products also let users direct preferred customers through specific routes, and track Web site performance. ArrowPoint has agreed to be acquired by networking giant Cisco Systems.


CacheFlow - WebVision teams with CacheFlow to offer its caching area network (CAN) service, which improves content delivery for customers worldwide. Working with CacheFlow, WebVision has expanded its managed service offerings with content caching technology, to improve load handling and scalability for better end-user experience. This technology provides high-performing, easy-to-manage caching appliances to 3 primary WebVision customer groups: enterprises, service providers and e-commerce businesses. These solutions speed online content delivery by serving the most popular Web pages from the network edge. Enterprises deploy CacheFlow to improve organizational productivity, reduce bandwidth costs and simplify network management. Service providers install CacheFlow appliances within their networks to improve subscriber satisfaction, better utilize carrier bandwidth and offer premium hosting services. Finally, e-commerce sites utilize CacheFlow solutions to offload their back-end server farms, resulting in improved customer transaction times and reduced equipment spending.


Cisco - WebVision is partnering with Cisco in designing and building out its network. Our data centers are being designed with Cisco MPLS technology in mind. The company controls more than three-quarters of the global market for products that link networks and power the Internet, including routers and switches. It also makes dial-up access servers and network management software. WebVision is in the process of getting "Cisco Powered Network" status.


EMC - EMC is establishing WebVision as a Strategic Partner and a Top Tier 5-Diamond Partner in EMC's Proven E-Infrastructure Program. EMC makes RAID (redundant array of independent disks) memory storage and retrieval systems for larger mainframe computers as well as UNIX and Windows NT systems. Other products let users manage remote data and share information across networks of different computers. EMC continues to boost its presence in software and related services, with an emphasis on overseeing corporations' Internet data.


ADIC - Adic is establishing WebVision as a Strategic Partner for their ADIC AML (Any Media Library) Backup Solutions. Their Tape drives will be located at each one of our Data Centers as they come on-line.


LEGATO - We have special pricing for upto 6 Data Centers to use Legato's Tape Backup Software (unlimited use licenses). In addition, we can sell their "Remote" Laptop Backup to our customers without additional licensing fee.


F5 Networks - WebVision has teamed with F5 in offering Internet Traffic and Content Management products. Working with F5, WebVision can offer an integrated suite of high-performance products that automatically and intelligently manage Internet traffic and content to improve the availability and performance of mission-critical Internet servers and applications. These high availability, intelligent load balancing solutions increase reliability and performance. These products manage and distribute Internet user requests across an array of Internet servers and transparent devices regardless of platform type or combination, without requiring additional software installed on the servers. BIG/ip, 3DNS and the soon to be released global/SITE controllers, coupled with the see/IT traffic/policy management console, provide quality control of servers, networks, content and traffic/policy management. F5 products support Internet applications such as web, e-mail, streamed multimedia and other traffic; database access; and NFS, FTP, firewall, cache and VPN servers.


InterNAP - Many of WebVision's clients that have websites hosted or collocated at one of WebVision's Internet Data Centers need higher quality Internet access than can be provided using traditional Internet access providers. To meet the needs of these quality-oriented clients, WebVision has teamed with InterNAP. InterNAP has developed technologies, techniques and services to deliver Internet packet data from point to point in the fastest and most reliable way possible, using existing Internet backbone infrastructure. InterNAP's solution to slow Internet performance is the P-NAP (Private Network Access Point). The P-NAP largely bypasses the public NAPs and private peering points, sending customer data along the shortest, most direct path across the Internet. P-NAP customers in effect "cut ahead in line" - bypassing the often-congested public exchanges and private peering points - past other data being transferred across conventional Internet infrastructure. The P-NAP sends customer data out the correct Internet backbone immediately, right at InterNAP's P-NAP. For InterNAP customers, the optimizing effect of our proprietary network architecture and advanced routing technologies dramatically boost performance in both directions. This optimal routing of data traffic over the multiplicity of networks that comprise the Internet enables higher transmission speeds, lower instances of data packet loss and greater quality of service.


UNISYS - UniSys is establishing WebVision as its first Major Strategic e@ction Partner for delivery of e-commerce and data center solutions to existing and potential new clients. UNISYS generates the majority of its sales from systems integration and technology support services, and is known for its long history of high-performance hardware. Unisys integrates its ClearPath family of servers (linking mainframe, Microsoft Windows, and UNIX technology in a single computer) and software for financial and other niche market customers. Unisys is working with WebVision in pursuing Internet transaction business.


Client References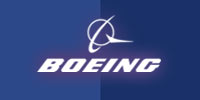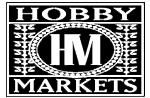 Corporate structure:
eNom, Inc. is a wholly owned subsidiary of WebVision, Inc.
Ownership structure:
WebVision, Inc. is a privately held corporation.
Excerpts of WebVision Technical Assessment: Due Diligence Report conducted by the Gartner Group (14 February 2000) attached as Exhibit E.