View analytic
GNSO - Internet Service Providers and Connectivity Providers Constituency (ISPCP) Open Meeting
Feedback form is now closed.
---
Staff Leader & Facilitator
CD
SO/AC Collaboration Services, Sr. Coordinator - BC, IPC, ISPCP, ICANN
Chantelle provides Secretariat support services to the Business Constituency (BC), Intellectual Property Constituency (IPC), and the Internet Service Providers and Constituency Providers Constituency (ISPCP). | | Her background is in international relations and community de...
Read More →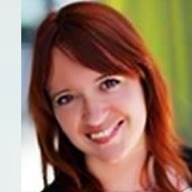 Manager, Operations Support (GNSO)
---
---