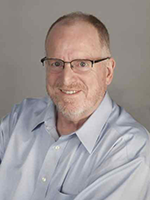 Position:
Senior Director, Registrar Relations
Tim Cole is Senior Director, Registrar Relations for ICANN. In that capacity he works in conjunction with the Director of Contract Compliance to review the operations of the gTLD domain name registrars. This involves promoting their compliance with ICANN agreements and policies and partnering with them to assure smooth operations. He oversees the registrar new and renewal accreditation process. Tim also provides oversight for the ICANN approved dispute resolution service providers who administer UDRP and other domain name dispute services.
Previously, Tim led the Digital Brands Practice for the Los Angeles office of Ladas & Parry LLP. His experience also extends to domain name dispute issues, having formerly held the position of Director of Intellectual Property and Internet Dispute Solutions for the National Arbitration Forum, one of four ICANN-approved dispute resolution service providers.
Tim holds a law degree from the University of Minnesota Law School and is a member of the Minnesota Bar. He is past Chair of the Intellectual Property and Online Dispute Resolution Committee of the ABA's Section of Dispute Resolution. He has been active in a variety of professional organizations and committees, and has published numerous articles on Internet-related matters. He has delivered CLE presentations for various groups in California, New York, Minnesota, Texas, and Washington. He has also given presentations in his ICANN role in the United States and abroad.
Session
Date
Language
2013 RAA FAQs
26 Mar 2014 -

13:30

to

15:00

+08
English