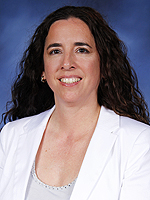 Position:
Sr Director, Strategic Initiatives
Margie Milam joined ICANN in 2009 as a Senior Policy Counselor. Margie brings over twenty years' experience in high tech issues to ICANN where she advises the GNSO Council in its policy development activities. Prior to joining ICANN, Margie acquired domain industry expertise as the former Vice President & General Counsel of MarkMonitor, an online brand protection company & domain name registrar.
Margie is a former partner in the Los Angeles office of the global law firm of Pillsbury Winthrop Shaw Pittman LLP where she advised clients on corporate strategic transactions, product distribution and intellectual property matters. While at Pillsbury, she represented many Internet and other high-technology start-ups from formation through financing states and advised them in the creation and protection of their intellectual property assets through complex transactions such as licensing arrangements, joint ventures and global alliances. She is also the former General Counsel of Sanyo Icon, a computer hardware manufacturer, which was acquired by EMC Corporation.
Margie earned her B.A. in Economics and Business from the University of California at Los Angeles and her J.D. from the University of Southern California Law School. Ms. Milam is a member of the California State Bar and the Idaho State Bar. Margie is also a contributing editor of treatise Corporate Counsel Solutions: Intellectual Property Management: Strategies and Tactics published by Matthew Bender.
Margie works for ICANN remotely from her home in Eagle, Idaho.