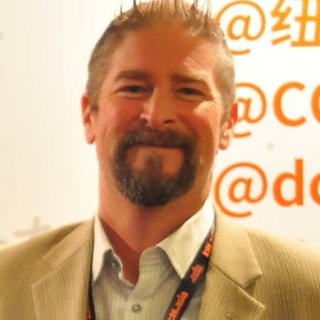 JOTHAN FRAKES
Co-Founder
MERGE
Seattle, WA

JOTHAN FRAKES
Jothan Frakes is the Co-founder of the upcoming merge.show event, but is more widely known as the co-founder of NamesCon. Jothan is a member of the Domain Name Association (DNA), the Internet Commerce Association (ICA), Internet Society (ISOC), the ICANN Registrar Stakeholder Group (RrSG) and is a trusted industry expert in virtually all parts of the TLD DNS ecosystem for over 20 years. He has held leadership roles for registries, registrars, and key service providers at industry giants such as KPMG, Verisign (VRSN), Minds+Machines (MMX), eNIC, Moniker, and ICANN. He holds Internet and domain related patents with Verisign and Oracle. Seeing a need for community and dialog in the industry, he cofounded three of the most successful domain industry conferences — NamesCon, DOMAINFest, and Domain Roundtable.
Jothan owns and is CEO of ICANN accredited registrar
PLISK.COM
and frequently consults with registry and registrar operators offering creative (and lucrative) solutions to challenges. Jothan has been an expert witness in litigation matters, and was a lead technical evaluator with KPMG for the ICANN new gTLD program from 2012 to 2014; where he was a subject matter resource expert to lead the training, technical, and financial evaluation of over half of the new gTLD applications.
Jothan volunteers with the Mozilla foundation and promotes solutions to Universal Acceptance (UA) issues within the open source development community. He is also often informally referred to as "the mayor of ICANN", but don't let his kindness distract from his programming and technical skills.