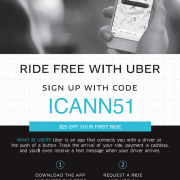 AIRPORT
 Los Angeles International Airport (LAX)

One of the busiest airports in the US and the world, Los Angeles International Airport (locally referred to by its call letters, LAX) is a mammoth facility that processes 60 million passengers each year on 600,000 flights.
Located 16 miles (26km) southwest of downtown Los Angeles, Los Angeles International Airport has nine terminal buildings. The sheer size and capacity of the facility makes it a bit confusing, and long queues are a common occurrence in peak times. Passengers should allow plenty of time when making connections or clearing customs.
Flights to Los Angeles International Airport come from all over the world, including major destinations in Europe, Asia, Africa and South America.
 Los Angeles International Airport - (LAX) - Links related to LAX
TRANSPORTATION
GETTING TO THE CITY
A free shuttle bus service runs to the Metro Rail Green Line Aviation Station from the lower level of each terminal. Another shuttle connects to the Bus Center, from where city buses serve the Los Angeles area. Prime Time Shuttle and Super Shuttle are both shared-ride van services; reservations are recommended. Some hotels also offer transport. 
CAR RENTAL
Car rental companies include Advantage, Alamo, Avis, Budget, Hertz and Thrifty. Vehicle rental sites are located off the airport property, therefore many of these rental car companies provide phone links inside or near the baggage claim areas on the Lower/Arrival Level of the terminals; travellers can request a free shuttle pick-up to reach the rental car sites.
AIRPORT TAXIS
There are taxis available outside the lower level of the airport. Passengers receive a ticket stating the typical fare to major destinations, it costs about US$30 to the city centre which is about 16miles (26km) away. Airport authorized taxis display an official seal and passengers who use an unauthorized taxi service do so at their own risk. 
CLIMATE
The month of October is characterized by gradually falling daily high temperatures, with daily highs around 73°F throughout the month, exceeding 83°F or dropping below 65°F only one day in ten. Daily low temperatures range from 57°F to 62°F, falling below 53°F or exceeding 66°F only one day in ten.
CURRENCY
The US Dollar (USD) is the unit of currency and is divided into 100 cents. Only major banks exchange foreign currency. ATMs are widespread and credit cards are widely accepted.
ELECTRICITY
120 volts, 60Hz. Plugs are mainly the type with two flat pins, though three-pin plugs are also widely used. European appliances without dual-voltage capabilities will require an adapter, which can be purchased in most major departure airports.
LANGUAGE
English is the dominant language in Los Angeles. However, like much of the rest of California and any American state that borders Mexico, Spanish is also widely spoken. Even Los Angeles' name is a Spanish phrase meaning "The Angels." The city has one of the largest Spanish speaking populations in the world, with many business store signs and billboards in some parts of the city printed in both English and Spanish. According to the U.S. Census, roughly 70% of the city's population speaks English either as their first or second language, and roughly 44% speak Spanish as a first or second language. With a large immigrant population, many other languages are widely spoken such as Korean, Armenian, Chinese (both Cantonese and Mandarin), Japanese, Tagalog, Russian, and Vietnamese.
REGISTRATION FEES
Registration and attendance at the meeting is free. However, you are required to pay for your accommodation and meals. Coffee breaks are provided during the meeting.
RESTAURANTS
Los Angeles has one of the most dynamic dining scenes in the country, offering everything from street food to 5-star restaurants. From California cuisine to organic ingredients, food trucks, and dineL.A.'s Restaurant Week (July 14-27), L.A.'s culinary influence can be felt across the country. Food aficionados can experience the fine dining of Wolfgang Puck, Thomas Keller and Nobu Matsuhisa, as well as a new generation of culinary stars like Kogi BBQ Truck founder Roy Choi, Top Chef champion Michael Voltaggio, and Ricardo Zarate, named Food & Wine's Best New Chef in America. Global kitchens can be found in culinary neighborhoods across the city, while L.A.'s beach cities offer some of the best oceanfront dining in Southern California.    More Information
TIME ZONE
GMT –8 (GMT –7 from the second Sunday in March to the first Sunday in November).
TIPPING
Here are a few guidelines, although ultimately tips (or gratuities) are discretionary and depend on the quality of the service you receive. A 15% tip is expected by taxi drivers, bartenders, hairdressers and waiters, but don't tip in fast-food or self-service restaurants. In expensive restaurants or for large parties tip 20% of the bill. It is normal to tip staff staff such as valets and porters in hotels; this is discretionary although a minimum of $5 is expected. Most services are customarily tipped if the service is good.
SMOKING RULES
You must be 18 to purchase tobacco products. Smoking is prohibited in all public buildings (including restaurants, bars and casinos) and enclosed spaces throughout California. It is illegal to smoke within 20 feet of doorways or windows of government buildings. Most large hotels have designated smoking rooms; if you smoke, request one – most hotels will fine guests who smoke inside a non-smoking room. Many cities in California (including half the cities in San Diego County) have passed ordinances prohibiting smoking in all public places. It is even illegal to smoke on certain 
beaches
 in Southern California – watch for signs!
SAFETY & SECURITY
Safe Travel in Los Angeles
Plan your route before you leave
Only use taxis or registered minicabs
Try to avoid walking alone at night. Keep to well-lit main roads
Beware of wearing headphones – they reduce awareness of your surroundings
Staying Safe in Bars and Restaurants
Make sure you keep your property out of sight and safely under the table
Many venues have clips under the tables, use them to secure your handbag or briefcase
Don't accept drinks from strangers
Check up on your friends by phone or text to make sure they got home safely and vice-versa
Keep Your Belongings Safe
Don't leave your bag unattended anywhere in Los Angeles – this can lead to a security alert
Keep your purse or wallet close to your body and don't carry too much cash
When using a cashpoint, check that no one is looking over your shoulder and that the ATM hasn't been tampered with. Cover the keypad so no one else can see your PIN number
Keep your mobile phone, MP3 player, camera and other gadgets out of sight in your pocket or handbag when not in use
Record details of your electronic serial numbers (ESNs)
Inform your service provider and police if your phone or other valuables are stolen or lost. 
Useful Contacts
You can call 911 toll free from any public telephone to obtain police, fire, or medical assistance.