Welcome to the September issue of ICANN's magazine. Each issue covers the latest news and events, plus outlines how you can interact with the organization.
ICANN makes decisions that directly affect all those that use the Internet, whether governments, businesses or individual Net users.
We help coordinate the names and numbers that are vital to producing one globally interoperable Internet. Our decision-making processes are open to all and we welcome all those equally passionate about how the Internet evolves.
Links
Policy Update
Policy highlights this month include:
GNSO Improvements
The Board has approved a new 21-member GNSO Council body with a bicameral voting structure - as proposed in the special working group's report (see the previous month's magazine and policy update).
Under the approved structure, seats will be assigned as follows:
* Six to the "contracted party house": three chosen from registrars, three from registries plus one Nominating Committee appointee
* 12 to the "non-contracted party": six from the commercial stakeholder group and six from the non-commercial stakeholder group, plus one Nominating Committee appointee.
* One Nominating Committee appointee whose role and voting status is still to be determined.
Some outstanding restructure matters have been scheduled for discussion at the next Board meeting on 30 September. The Council will now follow-up on other implementation matters including a new GNSO policy development process and working group model.
---
Inter Registrar Transfer Policy
There are two Policy Development Processes (PDPs) going on with respect to the Inter-Registrar Transfer Policy. The transfer policy aims to provide a straightforward procedure for domain name holders to transfer their names from one ICANN-accredited registrar to another.
One PDP covers transfer denial reasons, and a second covers transfer policy issues including the exchange of registrant email information, the potential for new forms of electronic authentication and possible provisions for "partial bulk transfers".
The transfer denial PDP will be addressed at the GNSO Council's September meeting with a vote on new text for two denial reasons (numbers 8 and 9, covering the first 60 days of an initial registration period, and within 60 days of being transferred, respectively).
The second PDP on policy issues is currently under working group review, with a public comment period recently announced (see Participation section below).
---
Fast Flux
The Working Group's final report on how to deal with fast fluxing is due to the GNSO Council by 15 October. It will examine questions such as: Who benefits from fast flux, and who is harmed? How are registrants and/or Internet users affected by fast flux hosting?
Are registrars involved in fast flux hosting activities? If so, how? What are some of the best practices available with regard to protection from fast flux? These questions among many others will be explored along with potential solutions.
---
IDN ccTLDs
It is the next chapter of the Internet… Internationalized Domain Names (IDNs). And with respect to country code version of top level IDNs there is both a "fast track" implementation and a more comprehensive long-term policy development.
The Board recently directed that the final report from a working group concentrating on the fast track issue (the IDNC WG) be posted for public comments. It also directed that work was started on implementation issues in consultation with relevant stakeholders; and that a detailed implementation report be submitted, including a list of any outstanding issues, to the Board in advance of its meeting in Cairo.
Staff has produced a consolidated IDNC WG final report [pdf] with public comments. It is also working on an implementation report on fast-track introduction of IDN ccTLDs will be presented to the Board.
---
ccNSO meeting in Cairo
The ccNSO is planning a meeting in Cairo focusing on security and stability issues as they relate broadly to IDN ccTLDs (see above). The following sessions are tentatively scheduled: DNS Vulnerability, ICANN's registry failover plan, and anti-phishing .
---
To view more in-depth information on each of these issues plus:
Whois
Fast Flux
ICANN's geographic regions
At Large policy work
Global ASN Policy (see the article below as well)
DNSSEC status report
Domain name front-runningg
Please review the September Policy Update.
ICANN Board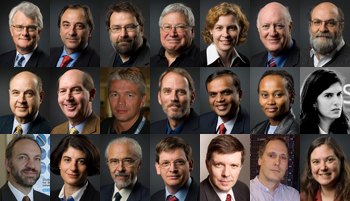 Recent Board meetings
The Board met most recently on 28 August. The next meeting is on 30 September.
Each Board meeting is preceded by at least a week by a meeting of the Board's Executive Committee which decides the agenda.
A preliminary report of the 28 August meeting itself can be found on the Board minutes page. Highlights include:
A lengthy discussion of recommendations for creating a new GNSO Council with two houses.
A redelegation of Montserrat's .MS top level domain
A suggested change to the bylaws allowing for the Nominating Committee to consider where candidates' were domiciled (rather than just citizenship)
Tricia Drakes was chosen as the new NomCom chair
---
The agenda for the 30 September meeting will be posted on the Board minutes pages soon.
---
You can view all past, current and future Board meetings, along with minutes and agenda on one webpage on the ICANN website at http://www.icann.org/minutes/.
ASN Global Policy
Pretty much everyone in the ICANN community knows about and understands the issue of IP addresses. Everything that attaches to the Internet needs its own unique IP address. And recently the issue has become about the two different types of IP address: version 4 and version 6.
But under the IANA contract that ICANN runs, there is another vital, but much less understood, addressing element: ASN numbers. While IPv4 and, increasingly, IPv6 addresses are sometimes glimpsed by Internet users, ASNs remain hidden.
So what are they? They are the numbers used to identify the networks of the ISPs and large enterprises that send each other traffic. If IP addresses were house numbers, ASNs would be postal codes.
A clearly defined policy for the allocation of blocks of IPv4 addresses to the Regional Internet Registries (RIRs) has been in place since April 2005 and a very similar policy for the allocation of blocks of IPv6 addresses was finalised in September 2006. But it was only in July that a policy for the allocation of ASNs to the RIRs was agreed.
Of course, the fact that there wasn't a policy doesn't mean that RIRs haven't been requesting and receiving blocks of ASNs. Until ICANN's board of directors ratified this policy, the system governing the allocation of ASN blocks was based on precedent. The new policy only has one small change from the precedent; it allows the allocation of multiple blocks of 1,024 ASNs at a time if an RIR is projected to use more than one block in a year.
Some RIRs come back for more than one block of ASNs a year. In fact, the rate of consumption has been growing recently as the Internet continues to expand both the number of users and independently run networks.
In the ASN space this has been addressed by introducing 4-byte (or 32-bit) ASNs, allowing the number of independently run networks to go beyond the 64,512 networks supported by the original 2-byte (or 16-bit) ASN range. The 4 billion ASNs in the 4-byte space should ensure that the Internet can continue to grow for a good while yet.
A background report, which details the history of the proposal is available on our website.
OneWebDay
It is the third annual "Earth Day for the Internet", known as OneWebDay this coming Monday 22 September 2008.
ICANN Board member Susan Crawford was the founder of the day in which events are held across the US, and the world, to learn about and advocate for the Internet.

"Earth Day was the model when I founded OneWebDay in 2006," explained Susan. "In 1969, one man asked the people to do what their elected representatives would not: take the future of the environment into their own hands." By 1972, the United States had a federal agency devoted to protecting the environment, the EPA, and today a worldwide citizens' movement has put the environment front and center politically.
According to Susan, "peoples' lives now are as dependent on the Internet as they are on the basics like roads, energy supplies and running water. We can no longer take that for granted and we must advocate for the Internet politically, and support its vitality personally."
There will be a series of events around the US and the world, all of which can be found on the OneWebDay website at www.onewebday.org.
So find out about the activities in your area; or learn ten things you can do to support the web; contribute your own story; or read posts from 100 OneWebDay ambassadors.
Participation
Public comment
Every piece of substantive work that ICANN produces goes through at least one period of public comment, where anyone is free to provide their reflections, which will then be summarized and used to revise whatever documents are under review.
All of those comment periods are available on a single webpage on the ICANN website and all new comment periods are formally announced on the front page of the site.
As of Friday 19 September, there are two comment periods open:
Closed since last magazine :
Summary/analysis of closed comment periods:
---
Blog
A livelier and more expansive collection of blog posts this month.
The Nominating Committee's selections for this year's new faces on the Board and Councils was given its own post (as well as its own special newsletter).
There was also a run-through of the different designs of the ICANN website over its ten years of existence, complete with screengrabs and a request for suggestions for creating its next new look.
A rundown of the registry/registrar meeting Seoul pointed out, among other things, that it was the largest gathering of its type so far.
And a Brazilian member of ICANN's staff pointed out with delight that all new announcements to the ICANN site are now being translated in Portuguese (courtesy of NIC.br) and can be found in one location.
---
More details on participating with ICANN can be found at: http://www.icann.org/participate/
Announcements
The following announcements were made in the past month:
Sep 08
18 Sep:
12 Sep: Interest Sought in Receiving Names from De-Accredited Registrar
5 Sep:
---
A full list of announcements is available online at: http://www.icann.org/announcements/
What Does ICANN Do?
To reach another person on the Internet you have to type an address into your computer - a name or a number. That address has to be unique so computers know where to find each other. ICANN coordinates these unique identifiers across the world. Without that coordination we wouldn't have one global Internet.
ICANN was formed in 1998. It is a not-for-profit partnership of people from all over the world dedicated to keeping the Internet secure, stable and interoperable. It promotes competition and develops policy on the Internet's unique identifiers.

ICANN doesn't control content on the Internet. It cannot stop spam and it doesn't deal with access to the Internet. But through its coordination role of the Internet's naming system, it does have an important impact on the expansion and evolution of the Internet.
Interview with Katim Touray, new Board member

Katim Touray was recently chosen by the Nominating Committee as one of two new Board members (the other being previous SSAC chair Steve Crocker). We asked him about his thoughts and feelings concerning ICANN.
How did you get involved with ICANN?
In a very serendipitous way. It was in March this year at a Dakar meeting of the Free Software and Open Source Foundation for Africa (FOSSFA). I learned that ICANN was inviting applications to fill two positions on its Board of Directors. I have been a heavy Internet user since the early '90s (before the advent of the Web) while in graduate school in the US, and have both been fascinated by it, and keen on helping its growth in Africa. For this reason, I jumped at the opportunity to serve on the ICANN Board, and especially to be there for Africa. I wasted no time in putting together a Statement of Interest.
---
What is it that interests you most about the organization?
To say that ICANN is a very important organization would be making the mother of all understatements. ICANN is hugely important, and becoming increasingly so as more and more people around the world use the Internet on a daily basis.
My interest in ICANN is based on the realization that the network can, and is contributing tremendously to development, and improving the lives of people around the world. This is true even for those in Africa, many of whom are not literate, but benefit from enhanced communication, increased access to education, and more business opportunities. It is precisely for this reason that more and more people around the world religiously flock to the Internet every day to read their e-mails, check on funds remitted by their loved ones, make business deals, and keep tabs on their favorite sports teams which often are oceans away.
---
What's the best part of this model and process?
I believe the best part is that it is based on transparency. Toward this end, ICANN is consultative and representative. The organization spares no effort in consulting with all stakeholders and Internet user groups, be they giant multinational conglomerates or little-known civil society organizations or individuals in far flung Third World countries. Evidence of this consultative spirit is amply demonstrated on the ICANN website, and in the manner it handles its business.
ICANN is a representative organization, with all regions of the world being given a voice at the highest level of the organization, namely, its Board of Directors. Work is thus driven by a spirit of a common interest in a functional, efficient, and secure Internet that benefits of all humanity, irrespective of gender, race, nationality, or religion.
---
And the worst part?
I would rather answer that not in terms of what's best and what's worst, but in terms of what works, and what challenges remain.
In this regard, I think the impact of the Digital Divide, which although no fault of ICANN, has serious bearing on the work of organization. For example, the allocation of IP addresses, as well as the introduction of the Internationalized Domain Names (IDNs), and new generic top-level domain names (gTLDs) poses important challenges for poor countries.
ICANN, and the rest of the global Internet community, must not marginalize the interests of these poor countries as we debate the future growth and development of the network.
---
What is the most important subject for ICANN to address?
I believe the most important issue for ICANN to address is its governance. This is because everything flows from governance, especially its structure, as well as its relationship and obligations to the various stakeholders around the world. Given that the Joint Project Agreement (JPA) between ICANN and the US government, through its Department of Commerce, is coming to an end, it is time to look ahead - as indicated in the ICANN 2008-2011 Strategic Plan.
Other important issues are managing the explosive and continued growth of the Internet, and introducing the Internationalized Domain Names (IDN) system. Great effort will be required to manage the transition from IPv4 to IPv6, and ensure transparent and equitable access to the IDNs.
---
Thankyou, Katim.
Thank you.
---
Katim Touray will take his seat on the Board at the international public meeting in Cairo in November.
---