Tutorial: Domain Tasting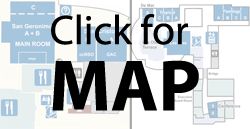 What it is:
This session will feature staff and community members discussing the recent request for an Issues Report on domain tasting and the outcome prepared for the GNSO by ICANN staff. The Issues Report was provided on 29 May 2007 council (http://gnso.icann.org/mailing-lists/archives/msg03535.html) finding that a GNSO Policy Development Process (PDP) was within ICANN's scope and recommended that the GNSO conduct further fact-finding and research. It also highlighted several other ways - which are not mutually exclusive - that the ICANN community could address domain tasting. These will be discussed.
Why it's important:
As ICANN looks to possible means for addressing domain tasting, a good working knowledge of the issue and possible options is crucial. This session will help set the stage for further discussion on the topic throughout the San Juan meeting and beyond.
Who should attend:
Anyone interested in a better understanding of this Issues Report and those policymakers who need a better understanding in order to make informed decisions.
Agenda details :
Domain Tasting Workshop, San Juan
AGENDA
Sunday, 24 June, 2007, 1730 - 1900
Session Chair and Moderator: Jacqueline Morris, Chair, At-Large Advisory Committee
1) Welcome to the Session – Jacqueline Morris (1-2 Minutes)
2) Domain Tasting Overview (10 minutes)
a) Speaker: Tim Cole, ICANN Services Staff
3) Overview of the Issues Report (15 minutes)
a) Speaker: Alan Greenberg, At-Large Advisory Committee member and Liaison to the GNSO (5 minutes)
b) Speaker: Maria Farrell, ICANN Policy Department (10 minutes)
4) Impacts of Domain Tasting (10 minutes)
a) Examples Of Industry Self-Regulation (5 minutes)
(1) Speaker: Jothan Frakes
b) A Business User's Perspective (5 minutes)
(1) Speaker: Marilyn Cade
5) Possible Next Steps and Context (20 minutes)
a) PDP Process Overview (5 Minutes)
(1) Speaker: Avri Doria, Chair, GNSO
b) Registry Action Related to the Add Grace Period (5 Minutes)
(1) Speaker: David Maher from PIR
c) Other Actions Related to Add Grace Period (10 minutes)
(1) Speaker: Margie Milam from MarkMonitor
6) Questions from the Floor (30 minutes)
Jacqueline will open the floor to questions, reminding participants that statements for or against taking action are best saved for the GNSO Public Forum where the Issues Report will be debated; the objective of this workshop is to clarify the possible options for action, discussing statistics and data related to Domain Tasting activities, on the assumption that taking no action is of course an option but one which does not require explanation per se.