Workshop: New Geo-TLDs - More Consumer Choice or More Consumer Confusion? (Co-sponsors: NCUC, At-Large)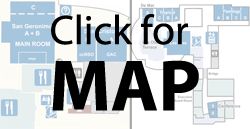 What it is:
After years of discussion ICANN is moving towards the adoption of a policy framework for the introduction of new gTLDs. Among the most controversial categories of new gTLDs are TLDs which refer to names of cities and regions. Some groups argue that such new so-called Geo-TLDs would give consumers more choice and would stimulate competition among service providers. On the other hand some governments and private sector constituencies have raised concerns and argue that Geo-TLDs would lead to consumer confusion or would affect public policy. The ALAC Workshop "New Geo-TLDs: More Consumer Choice or More Consumer Confusion?" offers a space for discussion and exchange of arguments. Three projects - .berlin, .nyc and .paris - are presented. Comments will come from different constituencies from the private sector, civil society and governments as well as from members of various ICANN bodies.
Why it's important:
This session will tackle one of the central issues related to these types of new TLDs in an informative and structured debate. It should help the whole ICANN community to understand the issues better and reach informed conclusions.
Who should attend:
All interested in new TLDs.