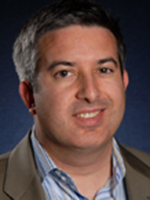 Position:
Senior Director, Security
Patrick is part of ICANN's Security team. Patrick coordinates ICANN's Security, Stability and Resiliency responsibilities across the organization and supports ICANN's DNS Risk Management Framework initiative. Patrick frequently speaks as a subject matter expert on Domain Name System risk and resiliency activities, global engagement and DNS security collaboration.
Patrick joined ICANN in 2006 and has been active in the Internet governance and policy areas since 2000.