Nairobi Safety and Security
Security Updates
» Updated Security Information as of 12 February 2010
» Updated Security Information as of 11 February 2010
RECOMMENDED HOTELS
Norfolk Fairmont, Hotel InterContinental, Laico Grand Regency, Sarova Stanley, Nairobi Serena, The Nairobi Safari Club, Hilton Nairobi.
For more information on recommended hotels, click here.
AIRPORT ARRIVALS
Look for the ICANN Meet and Greet service desks located both inside immigration AND outside the baggage claim area at the Jomo Kenyatta International Airport. The desks will be available 5-8 March, 24-hours a day, to assist attendees with arranging transportation to their respective hotels.
TRANSPORTATION SHUTTLES
Daily shuttle service for the Kenyatta International Conference Centre will be provided from/to all recommended hotels. Shuttles will run from Saturday, 6 March through Friday, 12 March. A detailed shuttle schedule will be posted shortly.
ADDITIONAL LINKS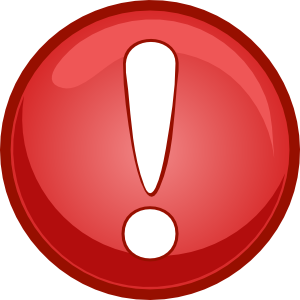 ---
Nairobi Security Update (posted 8 January 2010)
ICANN Security Planning for Meeting in Nairobi, March 2010 - Assessing risks at meeting sites, and instituting appropriate mitigation measures remains an ongoing issue for ICANN's global meetings. It's further complicated by the fact that ICANN participants come from all over the world with varied concerns/expectations about security and safety, as we travel to different parts of the world.
ICANN has conducted a review of the risks associated with the Nairobi Meeting and staff are following up with implementation of a variety of security measures. This process was initiated with a comparative risk analysis of the three candidate cities for the March Meeting followed by an ongoing assessment of conditions in Nairobi, conducted by an international security firm. In addition to outside reviews, staff has conducted inspections on the ground, coordinating efforts with security staff at the Kenyatta International Conference Center (KICC), downtown hotels, Kenyan government officials, embassy security staffs and private security firms.
Hospitality desks at the Kenyatta Airport will be arranged by our local host KENIC, to assist arriving attendees. The Kenyan government has provided ICANN with assurances that the meetings venue will benefit from a high level of protection. Shuttle buses will be arranged to provide transport for attendees to and from many downtown hotels, including the Stanley Sarova, InterContinental, Fairmont Norfolk, Laico Regency, Hilton and Nairobi Serena Hotel. Coordination for emergency response will be made with embassy-based security staff and Kenyan Tourist Police. Increased security details will operate within the venue and the site of the Gala event. In keeping with best practices, specific details regarding further security arrangements will be kept confidential. These measures are intended to benefit all attendees, and not just ICANN Board or staff members.
ICANN staff will continue to closely monitor the security situation in Nairobi, including the local crime statistics and relevant regional developments, on a regular basis.
The United Nations, who maintain their third largest office worldwide in Nairobi, currently designate Nairobi as Phase One within their five level security plan – a level equivalent to several of the cities that have hosted recent ICANN meetings to include Mexico City, Cairo and New Delhi. While no risk assessment can anticipate all the possible contingencies and threats, the security measures being taken in Nairobi will be considered in the same thorough manner as with previous ICANN meetings.