iCal for Google Calendar, Outlook & Apple iCal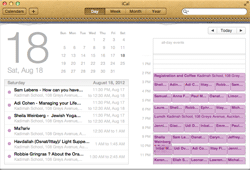 You can have instant, offline access to your schedule or the entire schedule of events.
• Full Schedule iCal Link for Downloading
Save to your desktop and manually import into your calendar.
This is a one-time import so updates to schedule will not show up. Due to this event's privacy settings, subscribing to the iCal feed is not available.