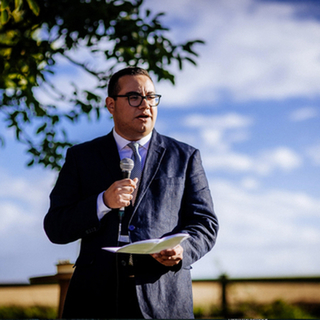 Carlos Reyes
ICANN
Policy and Community Engagement Manager
Washington, DC, USA


https://icann.org/profiles/carlos-reyes
Carlos Reyes is a senior manager with the Internet Corporation for Assigned Names and Numbers. Reyes joined the policy development support department at ICANN in December 2012 and is based in the Washington, D.C. engagement office.

The mission of ICANN is to help ensure the stable, secure and unified operation of the systems that support the unique identifiers of the Internet across the world. In his role, Reyes manages projects and initiatives in support of the global multistakeholder community which develops policy for the top-level of the naming system of the Internet.

Previously, Reyes worked as an associate at Impacto Group LLC, a strategic communications and political consulting firm focusing on the Hispanic community in the United States. Reyes also spent two years advising the City of Phoenix, AZ on education issues.

Reyes graduated from the School of Foreign Service at Georgetown University in May 2011. A first-generation American, Reyes is fluent in English, French, and Spanish. He enjoys traveling, exploring museums, and supporting the fine arts and equality causes in his spare time.