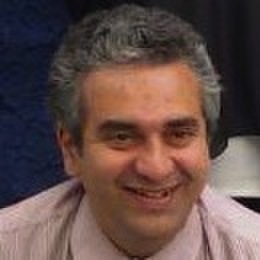 Vittorio Bertola
Open-Xchange
Research & Innovation Engineer
Turin, Italy


https://bertola.eu/
Vittorio Bertola, from Turin, Italy, born in 1974, engineer, deals with the Internet in all its aspects, including technical, business, social and political matters, as an entrepreneur, writer, activist and software developer.

He presently works for Open-Xchange, a global leader in free software applications supporting the Internet's infrastructure, where he takes care of research and innovation activities, leading projects to invent and develop new products; he also coordinates the company's policy and community activities. Previously, he worked as a freelance consultant and as a partner or founder in several small Internet start-ups; he was one of the promoters of Vitaminic, one of the most successful "dot com" companies in Italy, as its Vice President for Technology.

He is often busy as a conference speaker, blogger and writer; he has also been dealing for many years with Internet policies at the national and international level. He was a member of the United Nations' Working Group on Internet Governance (WGIG), and of the Internet Governance Consulting Committee of the Italian government. He was one of the inventors of the United Nations Internet Governance Forum (IGF), where he coordinated the civil society caucus and organized the Internet Bill of Rights campaign. He represented the global Internet users in the Board of ICANN, the global policy-making entity for Internet domain names. In recent years he served as Vice-Chair of the Internet Society's European Coordinating Council and as member of the .it strategy board. Over the last twenty years, he has been the promoter of a number of online initiatives, which made him a well known figure on the Italian and global Internet.

In Turin, a town of about one million people, he served for a term (2011-16) as Town Councillor and party spokesperson.